It's time to reconnect to your
forgotten ideas and neglected desires
(if not now, when?)
Take on your passion project, start that online business, level up your career, and make the big changes to live your best life.
Change is inevitable and change is constant. And change in midlife is both expected and unavoidable ... and we are usually ill-prepared for it.
Coming face-to-face with an ageing body and mind, feeling afraid of what the rest of your life will hold, and feeling like time is running out to achieve the things you imagined — it's enough to make you want to numb out on the couch with a glass of red wine and a season of Friends until the fear subsides.
Or maybe you just keep going, focus on your daily routine and let yourself get pulled in so many directions you don't have a spare moment to focus on yourself.
Maybe you've been doing so much for everyone else, you've forgotten who you are and what you want.
Until it's 3 am and you lie awake, staring at the ceiling, knowing something needs to change.
Here's the good news:
You have never had an opportunity this GOOD to reprioritize and set new intentions as you reclaim your energy, redefine your role and redesign your life.
Mid-life has its advantages.
Think about it.
Right now you have the financial means, the support, and the time to rewrite the rules that don't work for you.
You have the ability, the experience and the potential, to make any change you want to make.
Which isn't to say it's easy.
You haven't focused on yourself for a long time. You might be feeling unmotivated, lost, confused, and unsure where to even start (that's why I'm here).
Hi, I'm Staci and I help women in their 40's and 50's create the next chapter of their lives based on their soul's calling.
As a certified ILS Master Coach and trainer, I help you raise your awareness of what is holding you back from achieving your ambitions and unlocking your true potential.
Why you feel unmotivated, what's at the root of forgetting yourself in the service of others, how to clear the fog to see your life and your desires clearly again.
I'm here to ask you the difficult questions and dish out the tough love and practical advice to lift you out of your funk and find clarity about what you really want, and how to get it. I'll remind you to be kind to yourself, accept where you are, love who you are and stop trying to change yourself (and align yourself with your highest self).
I will walk with you as you embody your head and your heart and move towards living your best life.
Connect with me through Midlife Musings 'zine
Relevant resources and inspiring information to help you get unstuck and take intentional action.
Not sure what's best for you?
Take a virtual walk with me and we'll talk about your dreams, and whether community, coaching or courses is the right way to help you reach them.
Book a Call
Diane
I have learnt tools and processes that equip me daily with living my life more consciously and fully realising how wonderful I am.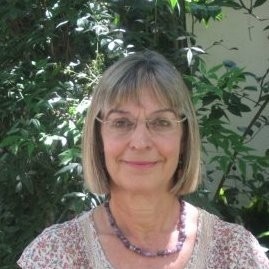 Annette
I highly recommend Staci as a coach and feel the last few months have been really life-changing, in an entirely positive way.
Laurel
The best experience of my life. I was able to see what I wanted and how to get there. I also realised that it s possible to live my dream.